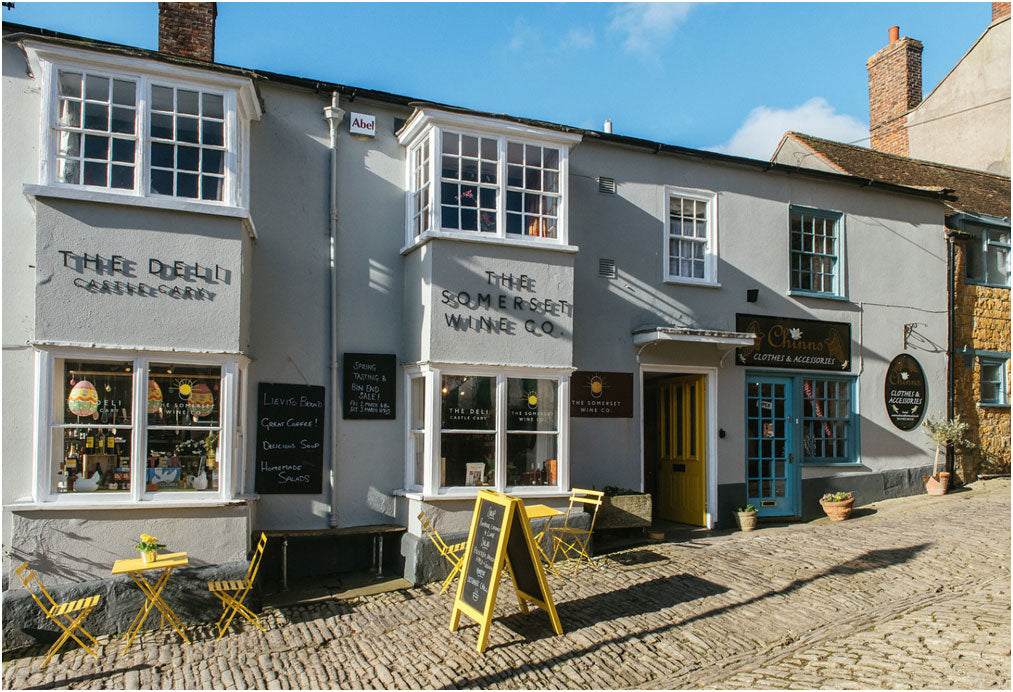 Conduit Article - July
Everything's Coming Up Rosés


Rosé is a widely misunderstood wine style and often dismissed as 'girlie' and frivolous or regarded as a solely summer alternative to a glass of white or red.


In actual fact, historically rosé's production method denoted it as the most important wine style as pink wines were the first to be created. Pale wines, made from the first 'free-run' juice off the press, were the drink of the rich and powerful. The wine that was pressed and left to sit and macerate for longer was considered far too harsh for most higher-class people to consume - this was for soldiers and common workers. Most modern wine-making techniques used to make red wine today were not in practise in ancient times, so with the pressing of the grapes immediately after harvest and a low maceration time, even foot-pressed juice ended up light in colour. It wasn't until more sophisticated presses were invented that wine could achieve a darker shade. The paler, pinker-hued 'clairet' wine (from the French word for pale) from Bordeaux was treasured amongst the gentry and gave rise to the term 'claret'. These pale toned wines were considered to be of far greater quality and preferred by the aristocracy to the darker, often over-macerated reds. Even the first sparkling wines and Champagnes were more of a pink colour and still today, some of the most expensive sparkling wines are rosé.




There are two factors that differentiate Rosé wine (also known as as Rosato in Italy or Rosado in Spain) from wines called 'Blush' (mostly in the USA): the sweetness level and that rosé wine must be made entirely from red grapes. The major difference between a rosé and a red wine is the amount of time that the skins are allowed to be in contact with the juice. This denotes the strength of colour in the resulting wine.


The paler the colour doesn't always denote quality however, rather different grape varieties will dictate the shade of pink or indeed the cultural tastes of the country of origin. Spanish rosé's always used to be darker (as befits the Garnacha grape) but many European countries are, sadly in my view, jumping on the paler rosé bandwagon in order to grab some of the Provençal market share. Rosé wines from Tavel in the Southern Rhone are regarded as some of the world's best gastronomic rosés and are always a deeper ruby shade. A lot of the flavour and structure of a wine comes from the grape skins so don't be put off a darker rosé assuming it to be inferior!


Interestingly, rosé wine in Provence, regarded as the historical home of rosé, started life as a by-product of red wine production. It was originally made by bleeding off the pale juice so that the rest of the wine in the tank would become a more concentrated, deeper coloured red wine - the famous thick, tannic and powerful Mourvèdre reds of Provence are testament to that. This is known as the "saignée" method (from the French word for bleeding) and the resulting pale-hued, simple (read cheap) wines were sold to happy tourists during the summer months. But in the last few decades a new, more sophisticated style of Provence rosé has taken shape and is gaining popularity around the world as a fabulous all-seasons wine. A delicious aperitif but with its light tannins and fresh acidity, it's also versatile with food.


By contrast, 'Blush' wines from the USA can be made using a blend of red and white grapes, (often red and white Zinfandel and sweeter in style) but in most countries this process is forbidden and to be considered a true rosé the wine must be derived from red grapes only. Think of Blush rosé as Rushed rosé! In France it is prohibited by law to make rosé by the blending method except when making champagne, however, most top champagne producers still use the respected 'saignée' method.


Remember Mateus rosé from Portugal in it's characteristic squat bottle? The only rosé we all drank in the 70s and 80s? How times have changed! We now have an enormous choice of rosés in the UK and it is the fastest growing wine category. Why? The great thing about good, dry rosé is its profile of summer berries, and savoury, often minerally edge, combined with refreshingly crisp acidity. The right rosé will wake up your taste buds and enhance whatever you're eating, from barbecued meats to salad or seafood. Here at the Somerset Wine Company you can choose from a simple Spanish Tempranillo rosé, a Lebanese from famous Chateau Musar, a South African from Babylonstoren, an Italian Chiaretto from the Bardolino grape, to those from several French regions: the Loire, the Gard, Languedoc and of course, several high-end Provence rosés including Brad Pitt's estate Miraval (minus Angelina's input now). You'll find something for every budget too, and to entice you in we are offering 10% off all our rosés in July, by quoting "The Conduit". Summer is definitely looking rosé!




CONTACT SUSANNE OR CAMILLA AT THE SHOP

TEL: 01963 548228


info@somersetwinecompany.comThe Somerset Wine Company Ltd.
The Deli Castle Cary
Pitchings House, Market Place,
Castle Cary, Somerset BA7 7AL

Mob: 07717 396635 Shop: 01963 548228
E: info@somersetwinecompany.com
Deli: charlie@thedelicastlecary.co.uk

Opening Hours: Mon - Sat 9am - 6pm
All other times by appointment

www.somersetwinecompany.com
https://www.facebook.com/SomersetWineCompany
Twitter: @somersetwineco
Instagram: somersetwineco



LUX Guide 2017 'Best West Country Wine & Spirits Purveyor'

Runner Up as 'Newcomer of The Year' in the Drinks Retailing Awards 2016

Finalist in Muddy Stilettos 'Best Somerset Wine Merchant' 2016 & 2017
---
---