FREE DELIVERY FOR ORDERS WITHIN 5 MILES OR OVER £175!
Our Opening Times: MON-SAT 10am-6pm - FRIDAY WINE BAR 6-10pm WITH PRE-ORDERED SUSHI (see www.wearebelly.co.uk). THURSDAY WINE BAR WILL RETURN WITH HIDDEN PIZZA IN SEPTEMBER
Orders can be made online anytime or by calling us on 01963 548228 during opening hours.
YOU MUST BE OVER 18
Thank You & Saluté!
Shop Wines
Delivery Info
Free delivery within a 15 mile radius of Castle Cary.
Courier charge £12.50 for an order of 1-12 bottles.
Next Day delivery for orders placed before 11am.
WHO WE ARE
The Somerset Wine Company is a small family-owned business launched in 2015. We believe in showcasing the best wines made by the best smaller producers which convey a strong connection to the land and place where the grapes are grown. 'Terroir' is the French explanation - we might say 'sense of place'.
We supply our lovely products for both retail, via our shop in Castle Cary, and wholesale.
We are small and offer very personal service. We are 100% focussed on the quality of the wines we stock. We taste every bottle to select the best wines at the right price points we feel represent great value for you: From a fabulous niche Burgundy producer to a delicious every day Rosso Piceno under a tenner. We are excited by introducing you to new wines, unusual grape varieties or emerging wine regions to entice you to drink out of your usual comfort zone. These days folk are drinking less, but better - as Von Goethe famously said, "Life's too short to drink bad wine". Cheers to that.
Having a party? Friends for supper? Planning a wedding or celebration? Need to hire glasses? Fancy learning about wine?
Email, call or just pop in and tell us about your event, supper menu, or general wine needs. Wine isn't rocket science, it shouldn't be intimidating, it is fun and collaborative. Ours is a social wine shop: We'd love to chat, taste wines with you and help.
Contact Us
We are here with
Pinsents Deli
Pinsent's Deli offers a wide range of high quality and unusual artisan food products, sourced from all over Europe, but with a particular emphasis on the best local West Country cheeses and charcuterie.
We are an atmospheric delicatessen, complemented beautifully by The Somerset Wine Company's range of fine wines, ales, ciders and spirits. Freshly roasted coffee and pastries are available for take-away or in-Deli service, along with sharing platters of cheeses and charcuterie, daily special hot pots, soups and salads. Please drop in, try a nibble of cheese and check out the full foodie/wine experience!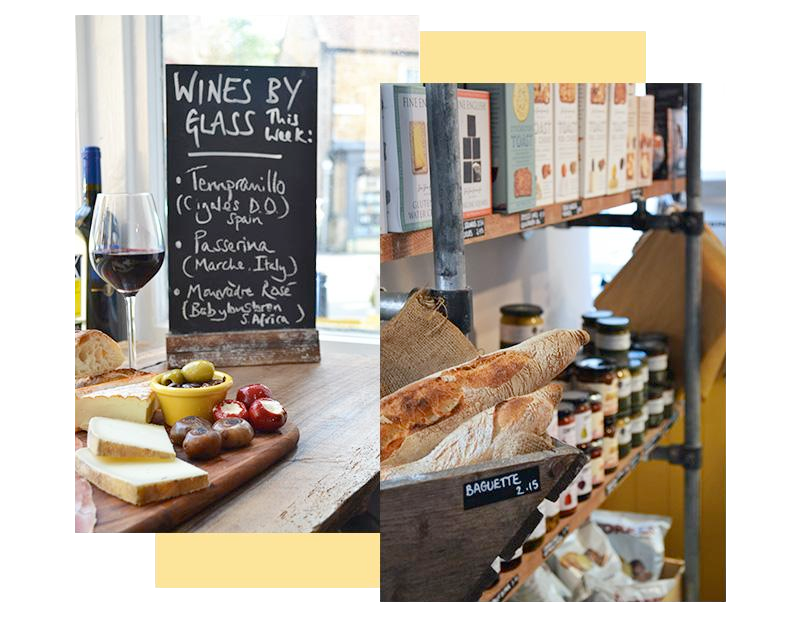 We are recruiting for a new Shop Manager
please email or call us for more info:
info@somersetwinecompany.com 01963 548228
Get In Touch
As well as our 600+ range of wines at our Castle Cary shop we have a concession at Teals, the brilliant locally-focused, organic-led, food market/destination store on the A303 at North Cadbury. Visit us there too!
Teals.co.uk
Wine School - New Dates
Fancy Tasting Some Great Wines? Learn About Food & Wine Pairing?
Principal Grape Varieties/Wine Regions? How To Describe What You Smell?
YES PLEASE!
WE LOVE SOMERSET. WE LOVE WINE
There is just something so irrefutably wonderful about wine. It is a simple agricultural product but a magical one. It is the ultimate alchemy: the humble grape turned nectar from heaven. It has an ability to touch your soul in the same way as music or art. Wine is a life enhancing product which has the power to move, to turn a shared meal with friends or family into an occasion, a picnic into a romantic proposal. Wine charts life's milestones, it celebrates and commiserates; it is inextricably linked to the joy of living and therefore so much more than just a drink.
Wine is so multi-faceted: It is where geology meets geography, agriculture meets art, chemistry meets culture, all blended together by the human hand. Wine is a collaborative process: a synthesis of nature's diverse elements and man's skill and creativity. It is a truly fascinating subject and we aim to share our passion for it with you.
Join our wine club!
Great wines hand-picked and delivered to your door every month with savings up to 20%
Choose your perfect wine package now . . .
SHOW ME
Wine Shop
A carefully curated selection of international , unusual, smaller producer wines where the hard work is done in the vineyard. Complemented by local artisan real ales, ciders and spirts.
Read more
Trade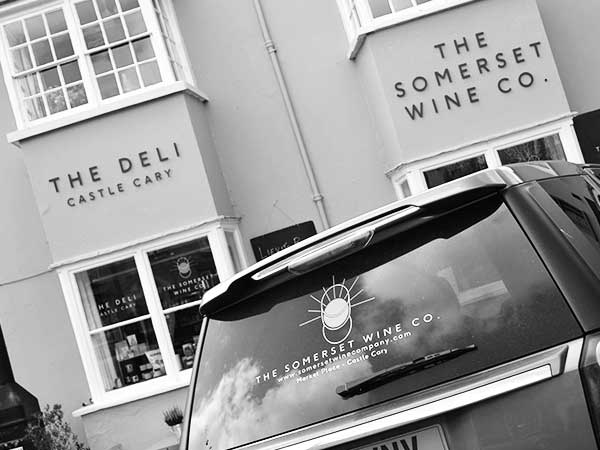 We work with local restaurants, pubs and event venues. Offering you a personal and flexible service, we provide competitively priced wines for your wine list, both drinking wines and thinking wines. We would love to come and have a chat, so please get in touch!
Read more
News & Events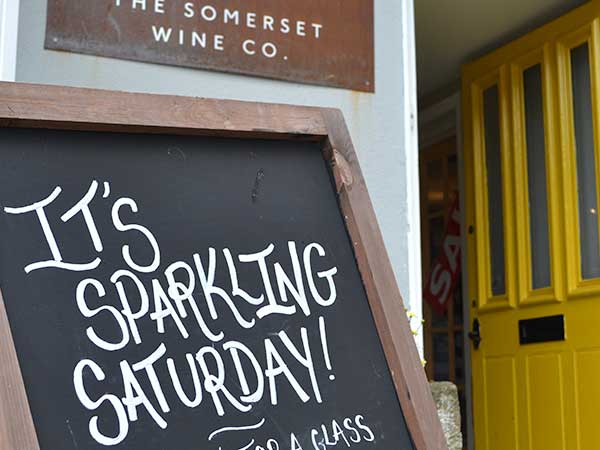 We run regular tutored wine tastings in the shop and pop-up suppers with local chefs at the Market House next to us. We also enjoy travelling the world finding new wines for you.
Read more
Join our mailing list
for news on Tasting Events/Supper Clubs/Wine Course dates etc.
SIGN UP