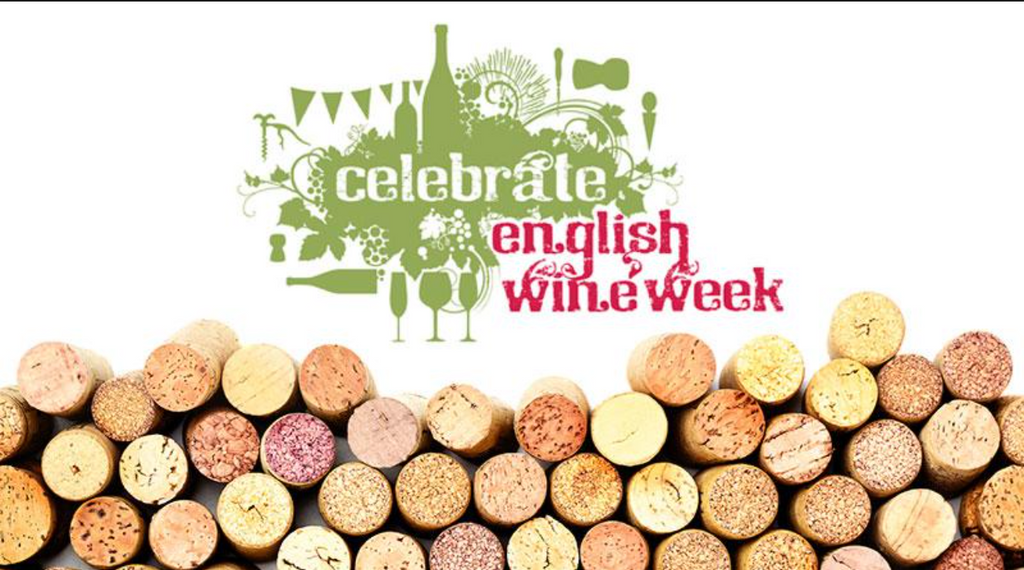 The Conduit Magazine - May Article
by Camilla Wood, Owner/MD The Somerset Wine Company
Let's Celebrate English Wine!
English Wine Week
Did anyone else notice that English sparkling wine (Chapel Down to be specific) was presented to, and then liberally sprayed over, the winning crew of the Oxford v Cambridge Boat Race last Sunday? Then I read that English sparkling wine was given instead of French champagne in the winner's enclosure at last weekend's Grand National. This is first time in the race's 180 year history that English fizz has eclipsed French. Both events clearly signify a step change in the exposure of English sparkling wine and come at an opportune moment as Britain prepares to forge a new life outside Europe.
This won't be a moaning minnie missive about Brexit and its potentially catastrophic effects on the wine trade, but given we are likely to see price hikes and import tax rises for European wines whatever the political outcome, then it is time we really started to embrace our own burgeoning wine industry.  English Wine Week in May is that opportunity!
Kicking off on Saturday 25th May, English Wine Week is a national campaign designed to raise awareness of English wine across the country. Here at the Somerset Wine Co. it is an exciting and important week in our calendar.  As an independent wine merchant featuring high quality smaller producer wines from all over the world, we also champion all good things local and artisanal.  At our Castle Cary shop we'll be hosting tastings of all our listed Somerset wines matched with cheeses from our partner The Deli, Castle Cary, together with the chance to Meet The Winemakers. Full listing of tastings can be viewed on our website
www.somersetwinecompany.com
and on our Instagram and Facebook pages @SomersetWineCo.
English wine is having its moment. In 2017 the total production was 5.5 million bottles. Compare this with the figure of 15.5 million bottles in 2018, coupled with the fact that every year on average 1.5 million new vines are being planted and there is no doubt about the huge growth and development in the English wine industry.  Add to this the near-perfect viticultural conditions of last season with that gorgeous summer and we have the prospect of a stunning 2018 vintage. Early tasting indications are of supreme quality - my winemaker friend Guy Smith, of Smith & Evans near Langport, told me 2018 was tasting "almost New Worldly in its fruit and richness, it's full, rounded and sensational!" How exciting.
Vines are clever plants: good early growing conditions around June one year get genetically programmed into the vine for the next season. So the potential is there already for repeated success this vintage and those to come. With the number of buds on the vine pre-destined from last season, these promise good flowering and fruit set, provided Jack Frost doesn't pop in to spoil the party at this delicate early Spring moment.
So why is England capable of greatness on the world wine stage? Here in Southern England we boast similar chalky soils as the Champagne region and together with increasingly warmer temperatures, improved knowledge of wine making techniques and serious investment in winery kit, the quality of our home-grown wines is increasing enormously. Many are winning accolades on the world wine stage - look no further than within our own county: Smith & Evans won Silver in the International Wine Challenge for their 2011 Sparkling and Wraxall Vineyard, located only 5 miles from us, took the Silver for their Somerset Rosé Sparkling in 2017. Red wine, previously thought to be unsuccessful here, is now gaining ground with the discovery of new early ripening grape varieties such as Pinot Noir Précoce.  Aldwick Estate near Bristol as well as having an award-winning Sparkling Brut, Jubilate, has released a stunning, fruit-driven yet savoury Pinot Noir blended with Regent, aptly named The Flying Pig (after those who thought it could never happen!).  And for those who like pink, seek out the highly-acclaimed Pinot Noir rosé, Mary's Rose, which won Bronze in the International Wine Challenge 2018 and Commended in Decanter magazine.
The South West is still an area of smaller, family-run vineyards - even our most famous winery Camel Valley in Cornwall (the Queen's choice apparently), run by father and son team Bob and Sam Lindo is tiny at 7 hectares compared to the large corporate wineries of the South East such as Nyetimber at c.107 hectares. But where we may not have size we can boast the biggest spectrum of wines made here in the South West. It's not just all about traditional method sparkling, as it is in the South East, but here we have a fabulous variety of whites, reds, and rosés. Oatley vineyard near Bridgwater for example, a new listing  in the shop, produces 'Jane's' a stunning crisp but rounded white Madeleine Angevine, a fresh Riesling-like Kernling and a delicious, complex Barrel Matured white, a Gold medal winner in the recent SWVA awards. Also Fenny Castle, another Somerset vineyard and new arrival in the shop, impressed us with its delicate, elegant sparkling and rosé and unusual barrel-fermented Ortega.  Variety is indeed the spice of life when it comes to Somerset wines!
When you buy a local English wine you can be proud to be supporting a burgeoning local and national industry. These small producers craft their wines with soul and integrity and the hard work is done in the vineyard - with healthy, often organically grown grapes with minimum fertilisers and sprays, not adjusted nor made to a recipe in a winery, as is often the case with mass produced supermarket wines. English wines haven't travelled far either so you can credit yourself with enjoying a great low carbon footprint wine to boot.
 As Brexit looms, drinking European wines many become an expensive luxury so let's look to our home-grown products to fill our glasses. Come and join us in celebrating our exciting wine industry and taste some of our best local wines during English Wine Week at the Somerset Wine Co.
CONTACT SUSANNE OR CAMILLA AT THE SHOP

TEL: 01963 548228
The Somerset Wine Company Ltd.
The Deli Castle Cary
Pitchings House
Market Place
Castle Cary
Somerset
BA7 7AL

Mob: 07717 396635 Shop: 01963 548228
E: info@somersetwinecompany.com
Deli: charlie@thedelicastlecary.co.uk

Opening Hours: Mon - Sat 9am - 6pm
All other times by appointment

www.somersetwinecompany.com
https://www.facebook.com/SomersetWineCompany
Twitter: @somersetwineco
Instagram: somersetwineco



LUX Guide 2017 'Best West Country Wine & Spirits Purveyor'

Runner Up as 'Newcomer of The Year' in the Drinks Retailing Awards 2016

Finalist in Muddy Stilettos 'Best Somerset Wine Merchant' 2016 & 2017
---
---