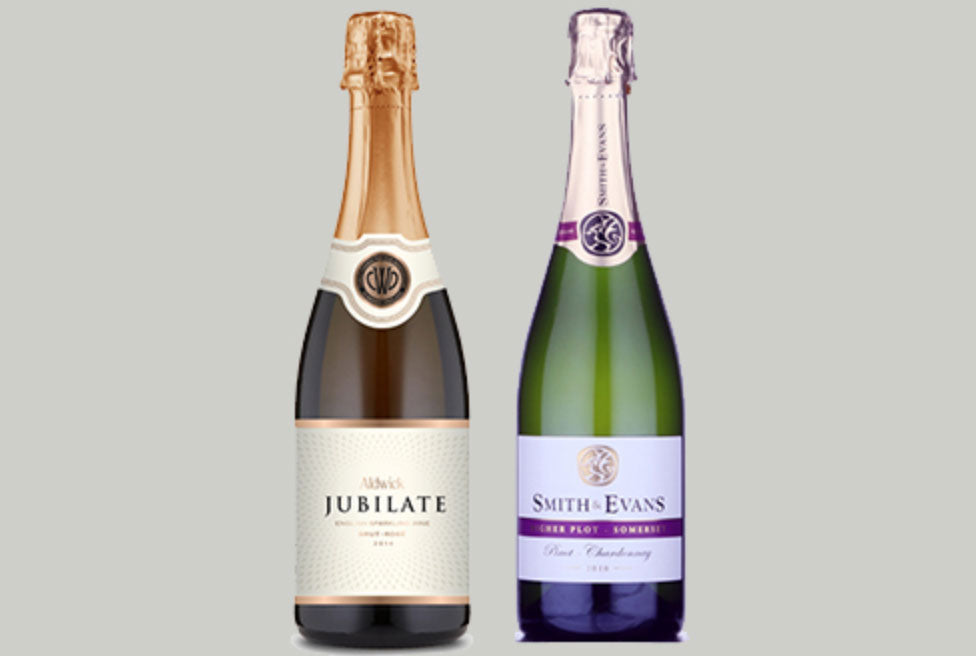 Conduit Article - May
English Wine Week
We have a lot to thank the Romans for - sewage systems, aqueducts, cement and yes, grape vines! It is long believed that the Romans planted vines around Somerset and made wine. Roman billhooks used for vineyard work were discovered near Glastonbury and amphorae, clay pots for ageing wine, have been found throughout Southern England. So, we shouldn't be surprised to see English Wine Week featuring prominently in the calendar this month. To most people it is still a big surprise to find a palatable English wine - but it shouldn't be. It is time to embrace our emerging vinous industry and taste more of our delicious local wines - and English Wine Week is it!

Kicking off on 27 May, English Wine Week is a national campaign designed to raise awareness of English wine across the country. Here at the Somerset Wine Co. it is an exciting and important week in our calendar. As an independent wine merchant featuring high quality smaller producer wines from all over the world, we also champion all things local and artisan. A decade ago perhaps it was the Beaujolais Nouveau release in November which would rate highly on the calendar of a wine merchant looking to eek out some extra trade from the buzz surrounding a foreign wine… but how fantastic it is to have our own wine industry to celebrate now! At our Castle Cary shop we'll be hosting tastings of all our Somerset wines matched with cheeses from our partner The Deli, Castle Cary, together with Meet The Winemaker talks. Full listing of tastings and talks can be viewed on our website www.somersetwinecompany.com and on our Facebook page @SomersetWineCo.



Here in Southern England we boast similar chalky soils as the Champagne region and together with warmer temperatures, improved wine making techniques and serious investment the quality of our home-grown wines is increasing enormously. Many are winning accolades on the world wine stage - look no further than within our own county. Last year Smith & Evans near Langport won Silver in the International Wine Challenge for their 2011 Sparkling and Wraxall Vineyard, located only 5 miles from us in Castle Cary, took the Silver for their Somerset Rosé Sparkling in 2017. Red wine, previously thought to be unsuccessful here, is now gaining ground with the discovery of new early ripening grape varieties such as Pinot Noir Précoce. Aldwick Estate near Bristol as well as having an award-winning Sparkling Brut, Jubilate, has now released a stunning, fruit-driven yet savoury Pinot Noir. And for those who like pink, seek out their highly-acclaimed Pinot Noir rosé, Mary's Rose, which won Bronze in the International Wine Challenge 2017 and Commended in Decanter magazine. We are delighted to be stocking all three at The Somerset Wine Co.

When you buy an English wine you can be proud to be supporting a burgeoning local and national industry. These small producers craft their wines with soul and integrity and the hard work is done in the vineyard - with healthy, often organically grown grapes with minimum fertilisers and sprays, not adjusted nor made to a recipe in a winery, as is often the case with mass produced supermarket wines. English wines haven't travelled far either so you can credit yourself with enjoying a great low carbon footprint wine to boot.

As Brexit looms, drinking European wines many become an expensive luxury so let's look to our home-grown products to fill our glasses. Come and join us in celebrating our best local wines during English Wine Week at the Somerset Wine Co. and enjoy 10% off - even though I'm a francophile and a homeowner in Italy, I'd rather say a very English 'Cheers' to that - not 'Santé' nor 'Saluti' !
CONTACT SUSANNE OR CAMILLA AT THE SHOP

TEL: 01963 548228


info@somersetwinecompany.comThe Somerset Wine Company Ltd.
The Deli Castle Cary
Pitchings House, Market Place,
Castle Cary, Somerset BA7 7AL

Mob: 07717 396635 Shop: 01963 548228
E: info@somersetwinecompany.com
Deli: charlie@thedelicastlecary.co.uk

Opening Hours: Mon - Sat 9am - 6pm
All other times by appointment

www.somersetwinecompany.com
https://www.facebook.com/SomersetWineCompany
Twitter: @somersetwineco
Instagram: somersetwineco



LUX Guide 2017 'Best West Country Wine & Spirits Purveyor'

Runner Up as 'Newcomer of The Year' in the Drinks Retailing Awards 2016

Finalist in Muddy Stilettos 'Best Somerset Wine Merchant' 2016 & 2017
---
---