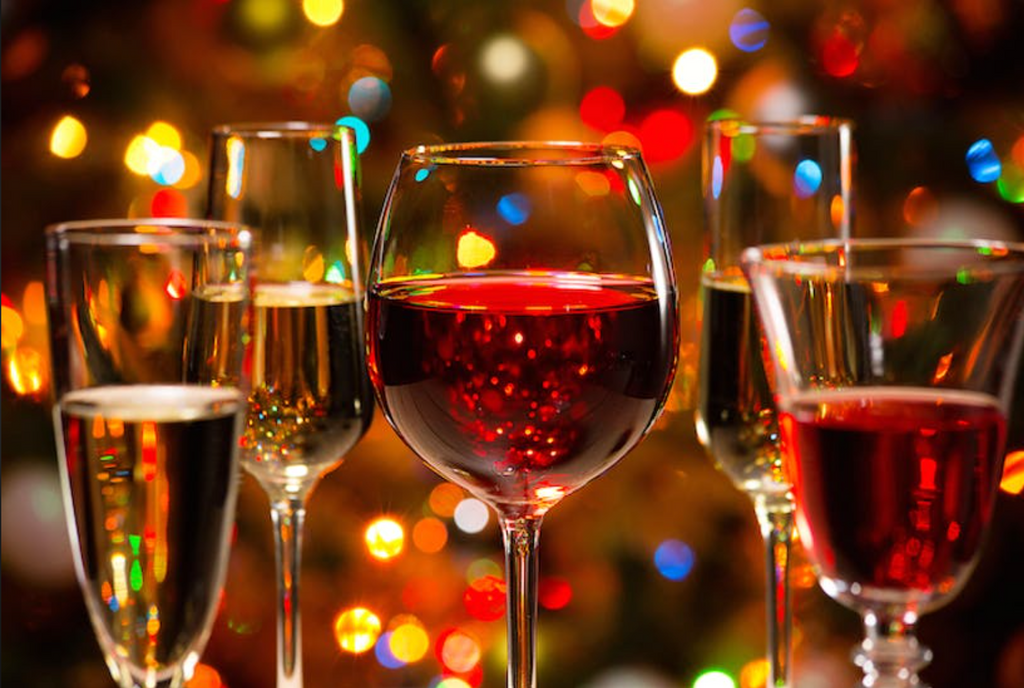 The Conduit Magazine - December Article
by Camilla Wood, Owner/MD The Somerset Wine Company
The 12 Wines of Christmas
Terrible puns abound but 'tis the season to be merry and let's face it after a long hard year of toil, navigating life's numerous obstacles, hopefully treating triumph and disaster just the same, we all deserve to sup and sip a few nice bottles over the festive period.
Here are my 12 wines of Christmas with grateful thanks to 'my True Love' for first letter inspiration for his/her Christmas gifts!
A Pecorino in a Pear Tree - a gorgeous, lemongrass scented, apricot noted, medium bodied wine from my adopted home of Marche, Italy, which will usefully hold up to turkey and trimmings and be a go-to white for a variety of Christmas occasions. (Pecorino, Villa Angela, Velenosi, Marche, Italy - £14.50)
Tawny Ports - no wine speaks Christmas more than Port and the lighter style Tawny is my favourite. Notes of dried fruits combined with hints of orange peel with rich toffee flavours and a freshness on the long finish. Perfect with cheeses, Christmas cake, mince pies and chocolate desserts. (10 Year Old Tawny Port, Churchill's - £23)
French Hens - une Poule - so it has to be Picpoul de Pinet, that citrus, zesty lip-smackingly lively white from the Bassin de Thau in the Languedoc. Perfect party white wine and so good with oysters and seafood. (Picpoul de Pinet, Domaine Saint Paul Colline, £9.50)
Chardonnays & Bordeaux - Christmas just wouldn't be Christmas without a fine Chardonnay and Claret. Treat yourselves here and it'll be worth it. All will grace the table on the 25th with style. (Chablis 1er Cru, Montmains, Domaine Pinson, £32; Chardonnay Babylonstoren, South Africa £20.30; Chateau La Croix de Casse, Pomerol, 2010 - £54.20)
German Rieslings - the shimmering lustre of a fine dry German Riesling (like the gold rings of the song) has to be part of your glittering Christmas celebrations. So underrated but often lauded as the best white grape (well, head to head with Chardonnay) no wine expresses this more than this Riesling by wonderwoman winemaker Eva Fricke. As beautiful, serene and steely as its creator, this has a stony minerality running through its full, concentrated body, with fine apricot and yellow plum flavours.  A stellar match with crudo, scallops or tuna. (Riesling Trocken Lorcher Krone Grand Cru, Rheingau, Eva Fricke, £53.30)
Grenache/Syrah layered blends - wonderful ripe rich, black fruited, spicy wines with hints of pepper and liquorice - these will warm the cockles on a cold day and be perfect with red meat dishes or just by the fire. Think Chateauneuf du Pape, Gigondas, or the more simple Cotes du Rhone, plus a favourite from the Roussillon by Master of Wine friend Liam Steevenson (Cotes du Rhone, Chevalier d'Anthelme, Cellier des Chartreux, IGP Gard, £9.90; Immortelle, Roussillon £19.90)
Sauvignons-A-Swimming - if budget allows go for Sancerre, Cuvee Flores, Vincent Pinard, £25.90, one of the masters of this Loire grape. Aromatic, with notes of gooseberry and lemon zest, salty minerals, nectarine and blossom, beautifully ripe, balanced and fresh. A bargain alternative: Touraine Sauvignon Les Devants, Domaine Plouzeau £12.10 - so tasty with goat's cheese.
Merlots & Malbecs - you'll need some well priced black berry fruited, easy drinking reds to see you through the party season - look no further than Merlot, Le Chant du Merle, Cellier des Chartreux, Gard, at £8.50 or organic Armador from Chile at £12. Malbec from Argentina with some tannin structure and hints of spice and leather will work well with a special steak supper - Luigi Bosca Single Vineyard Malbec, Mendoza £19.40
Luscious Dessert wines - Christmas is the time for sweet, unctuous Sauternes, so delicious with fruit desserts, foie gras and blue cheese. Chateau Filhot 2eme Cru Classé £21 35cl - made from Sauvignon Blanc and Semillon, with no oak, this is a lighter and fresher style than most Sauternes, beguiling in it's honeyed, apricot and pineapple notes.
Lord-like, beefy Italian reds have to feature prominently at Christmas. Barolo, Brunello and Amarone if pockets are deep, but Le Marche offers a great, more reasonable alternative in its Montepulciano/Sangiovese blend Roggio del Filare, by Velenosi £26.50 (meaning Ray of Sun, and we all need this in the oft greyness of December). Dried fruit, figs, prunes, deep concentrated black fruits with hints of chocolate: power and elegance in a glass.
Pinot Noirs piping their ethereal tunes of red fruits, truffles, wood smoke and savoury bacon notes. Often regarded as the romantic's choice of favourite red - you can't go wrong with this amazing value Burgundy, rich enough to match the varied flavours of the Christmas feast - Hautes Cotes de Beaune, Domaine Parigot, Burgundy, £19.60
Drummers drum rolling… the fizz of Christmas - the ultimate celebratory wine so it has to be Champagne. Try our new House bubbles from the underrated Sézanne region acclaimed for its Chardonnay only Blanc de Blancs. Benoit Cocteau Blanc de Blancs, Champagne £30 (or the Pinot/Chardonnay at £28) a citrus-scented, biscuity, nutmeg-spiced glass of joy. Not forgetting our fine English Sparkling alternatives such as Smith & Evans Somerset Brut, £29.90.
A very Happy Vinous Christmas from us all The Somerset Wine Co!
CONTACT SUSANNE OR CAMILLA AT THE SHOP

TEL: 01963 548228
The Somerset Wine Company Ltd.
The Deli Castle Cary
Pitchings House
Market Place
Castle Cary
Somerset
BA7 7AL

Mob: 07717 396635 Shop: 01963 548228
E: info@somersetwinecompany.com
Deli: charlie@thedelicastlecary.co.uk

Opening Hours: Mon - Sat 9am - 6pm
All other times by appointment

www.somersetwinecompany.com
https://www.facebook.com/SomersetWineCompany
Twitter: @somersetwineco
Instagram: somersetwineco



LUX Guide 2017 'Best West Country Wine & Spirits Purveyor'

Runner Up as 'Newcomer of The Year' in the Drinks Retailing Awards 2016

Finalist in Muddy Stilettos 'Best Somerset Wine Merchant' 2016 & 2017
---
---