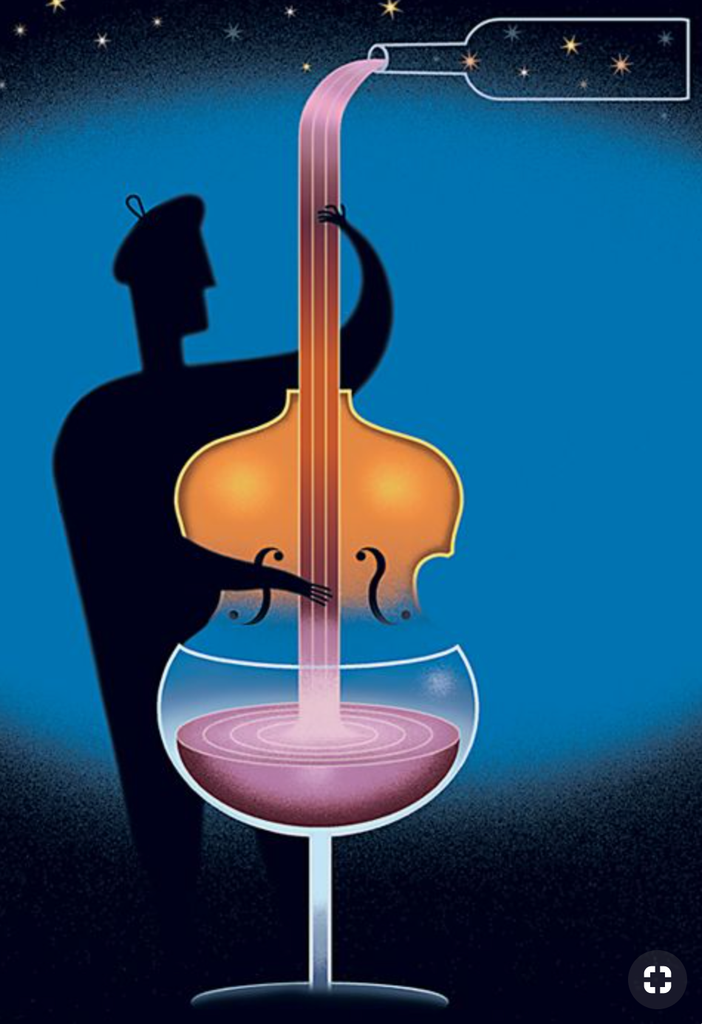 WINE TASTING & JAZZ EVENING
FROME WINE CLUB
THURSDAY 25TH OCTOBER
7:30PM - 10PM
CHEESE & GRAIN, FROME
WE ARE DELIGHTED TO BE LAUNCHING


FROME WINE CLUB
WITH

'AN INTRODUCTION TO WINE TASTING' EVENING ACCOMPANIED BY LIVE JAZZ
FROM KEITH HARRISON-BRONINSKI (PIANO) WITH ANDY KEEP (6 STRING BASS)
Why does some wine taste so delicious, and other wine that seems similar ... well, not? Come to Frome Wine Club, and find out in our inaugural event - an Introduction to Wine Tasting hosted by Camilla Wood of The Somerset Wine Co. Milly will be talking us through the major grape varieties of the world & explaining the rudiments of wine tasting...


Frome Wine Club is a new series of monthly events sponsored by the Cheese and Grain. There will be exciting speciality wines to taste, with expert explanation and personal guidance from local wine merchants, plus top level jazz from pianist Keith Harrison-Broninski of Frome Jazz Club and friends.
 The Cheese & Grain is a not-for-profit, member owned social enterprise & also a registered charity. It's main aim is to promote & boost Frome's social, cultural & economic life. http://www.cheeseandgrain.com
TICKETS

£3 ENTRY 

There will be wines to taste throughout the evening, plus for purchase By The Glass with other refreshments available. 10% discount for wines purchased on the night (cases of x 6 or more)
TO BOOK OR FOR MORE INFO PLEASE CALL:

CHEESE & GRAIN BOX OFFICE: 01373 455420

Cheese & Grain,
Market Yard,
Justice Lane,
Frome,
Somerset BA11 1BE
 
www.facebook.com/events/457581954744056
The Somerset Wine Company Ltd.
The Deli Castle Cary
Pitchings House, Market Place,
Castle Cary, Somerset BA7 7AL
Mob: 07717 396635 Shop: 01963 548228
---
---