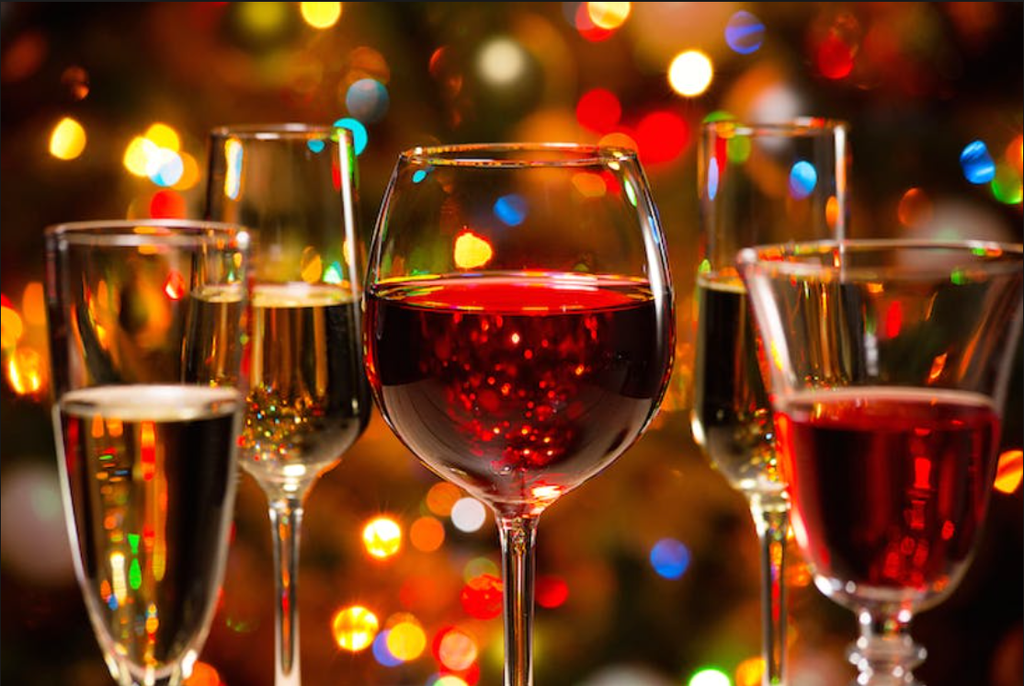 CHRISTMAS AT
THE SOMERSET WINE CO.
LET US HELP YOU WITH YOUR
CHRISTMAS SHOPPING!

SPECIAL WINE TASTINGS AT THE SHOP WITH 10% DISCOUNT OFFERED ON ALL PURCHASES ON:
THURSDAY 6TH DECEMBER - CASTLE CARY'S 'BIG CHRISTMAS' 6-9PM
SATURDAYS 15TH & 22ND DECEMBER 2-6PM 
CHOOSE WINES FROM ALL OVER THE WORLD, MAINLY FROM SMALLER PRODUCERS, MANY ORGANIC/VEGAN; LOCAL CIDERS & REAL ALES; ARTISAN SPIRITS
& TO HELP YOU CELEBRATE IN STYLE, A FULL RANGE OF CHAMPAGNES & SPARKLING WINES
WANT TO ORDER SOMETHING SPECIFIC? 
TOO BUSY TO POP IN? LET US PICK YOUR CHRISTMAS WINE & DELIVER FREE TO YOU. OTHER GIFT IDEAS INCLUDE...
BUY GIFT VOUCHERS FOR WINE, A PRIVATE WINE TASTING OR OUR SUPPER CLUB
GIFT WINE COURSES
LEVEL 1 - £160
LEVEL 2 - £360 
WE STOCK A RANGE OF GLASSES (WINE/G&T/CIDER) PLUS FUN WINE GIFTS, CARDS & WINE ACCESSORIES 
WINE/PORT/CHEESE/
CRACKERS/COFFEE/
CHOCOLATES ETC. IN GIFT BOXES
WOODEN WINE BOXES & GIFT PACKAGING 
WE SEND WINE ANYWHERE IN UK FOR £15 PER CASE (X12) & OFFER FREE LOCAL DELIVERY WITHIN A 15 MILE RADIUS
CONTACT SUSANNE OR CAMILLA AT THE SHOP

TEL: 01963 548228
The Somerset Wine Company Ltd.
The Deli Castle Cary
Pitchings House
Market Place
Castle Cary
Somerset
BA7 7AL

Mob: 07717 396635 Shop: 01963 548228
E: info@somersetwinecompany.com
Deli: charlie@thedelicastlecary.co.uk

Opening Hours: Mon - Sat 9am - 6pm
All other times by appointment

www.somersetwinecompany.com
https://www.facebook.com/SomersetWineCompany
Twitter: @somersetwineco
Instagram: somersetwineco



LUX Guide 2017 'Best West Country Wine & Spirits Purveyor'

Runner Up as 'Newcomer of The Year' in the Drinks Retailing Awards 2016

Finalist in Muddy Stilettos 'Best Somerset Wine Merchant' 2016 & 2017
---
---